America's children have been abused by the Left for decades, but it has recently escalated to insane levels.
Whereas homosexuals, who lie and call themselves "gay," previously said "What we do in the privacy of our bedrooms is nobodys' business" now parade nearly nude in major cities, notably San Francisco, and recruit children even at very young ages. Pushing for sex with small children is one of their aims today.
Bud Lite attempted to get on board the Trans Train and it backfired big time. The brainchild of the Bud Lite Fiasco has been put on leave, a polite way of saying she was fired.
Crime, homelessness, record deficit spending, $5 a gallon gas, millions of illegals crossing our southern border, bringing in deadly fentanyl, fifty FBI agents perjuring themselves to get Biden elected by lying about Trump, coverup of Hunter Biden's income tax evasion and peddling daddy's influence to Ukraine and China.
America has gone to hell and Democrats want to reelect criminal incompetent Beelzebub Biden.
"Don't underestimate Biden's ability to f*** up everything." - Crack-smoking, homosexual Barack Obama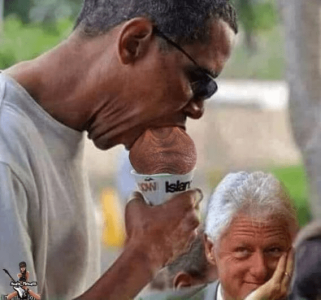 Last edited: