"Too much traffic" squeal countless Irvine residents, especially NIMBYs.
Uh oh. Mommies by the tens of thousands are driving their children to school, then driving back home, then driving back to school to pick them up again, creating traffic backups around every school in Irvine.
I guarantee that half or more of these drivers, and their high school children, toe the Climate Change Line, and demand cutbacks on evil fossil fuel usage, even as they burn it needlessly. Other kids ride their bikes or walk, and get some much-needed exercise and socialization with classmates en route.
After playing tennis for ninety minutes at Heritage Park, I have to contend with this, and I'm not a member of the Climate Change Cult.
Here's the parking lot for Irvine High School on a typical morning, where long lines of cars sit idling for
ten minutes
just trying to get back out onto Walnut Avenue: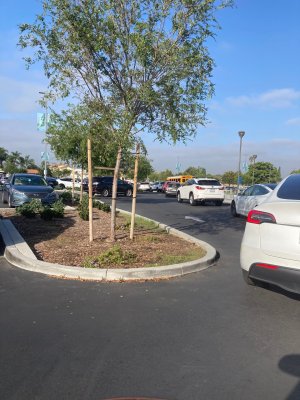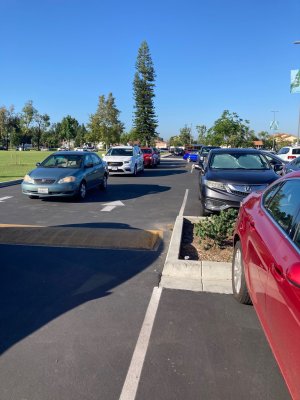 Last edited: