Nice going, CZ. You put a lot of work into that one.
My favorite part of any review on new homes are the photos. It's been a hobby of mine for many years to visit model homes, take pictures, come back home and pick apart the choice in decor. In fact, I'm more interested in the staging than the home themselves. I'm sure I can't be the only one who does this. It's always a nice feeling when I locate an exact match for an item (which isn't often so it's like hitting the lotto) or something similar but at a good value.
Take this photo, for example:
The focal point of this room is the winged headboard. Winged furniture has been making a comeback in home trends lately. If you wanted your bedroom to match this one at Capistrano, you could easily have two good choices to pick from such as either of these with a scalloped design or winged back. Both have similar upholstery and where the model's has piping, these have better quality frames which have the same visual effect: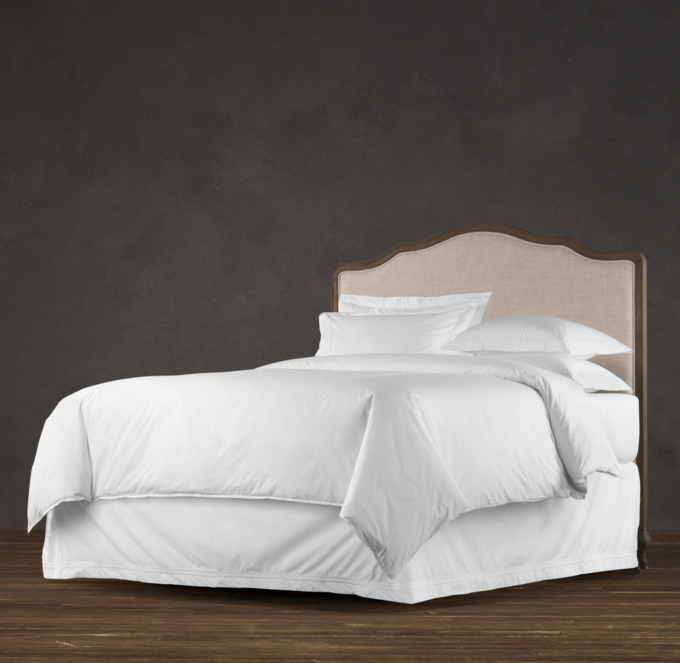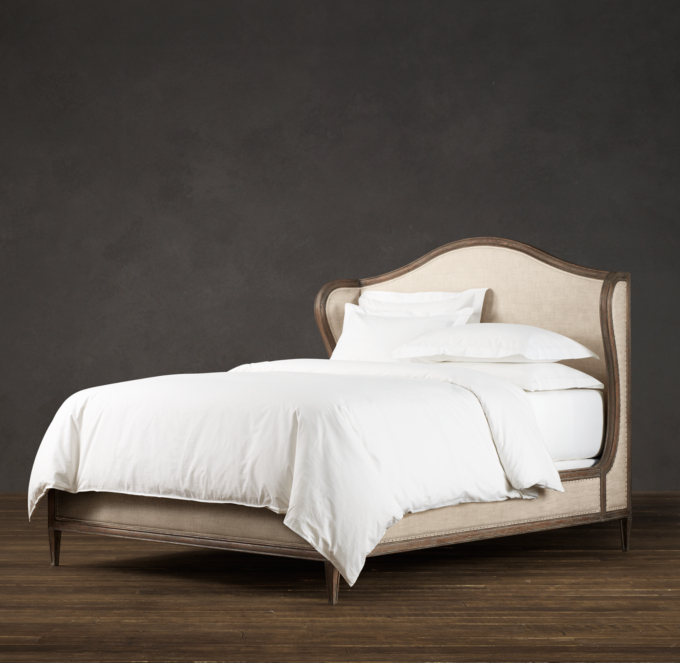 The two pictured above are from Restoration Hardware:
http://www.restorationhardware.com/catalog/category/products.jsp?categoryId=cat1600007
While they are not inexpensive, this is not the kind of item you're going to find at Target. Trust me on this.
The next thing my eye goes to are those glass lamps on the nightstands. Glass lamps are a popular items these days however turquoise seems to be the Color Du Jour when you search most stores. The orange is a bit harder to find. A good match would be this substitute which I actually like better. It has a nice amber glow. It's an "Aged Mirror Table Lamp Base" from Cost Plus World Market. It's crafted from "mercury glass" whereas the most common glass lamps are more prismatic.:
http://www.worldmarket.com/product/index.jsp?productId=11652075
$50 a pop. Very doable. Pair it with a classic white drum shade that is easily found at any store and you're good to go.
Do you like to analyze model home photos too? I've noticed several members here say they would like their new Irvine home to look like the model. Have you had success in replicating what you've seen?